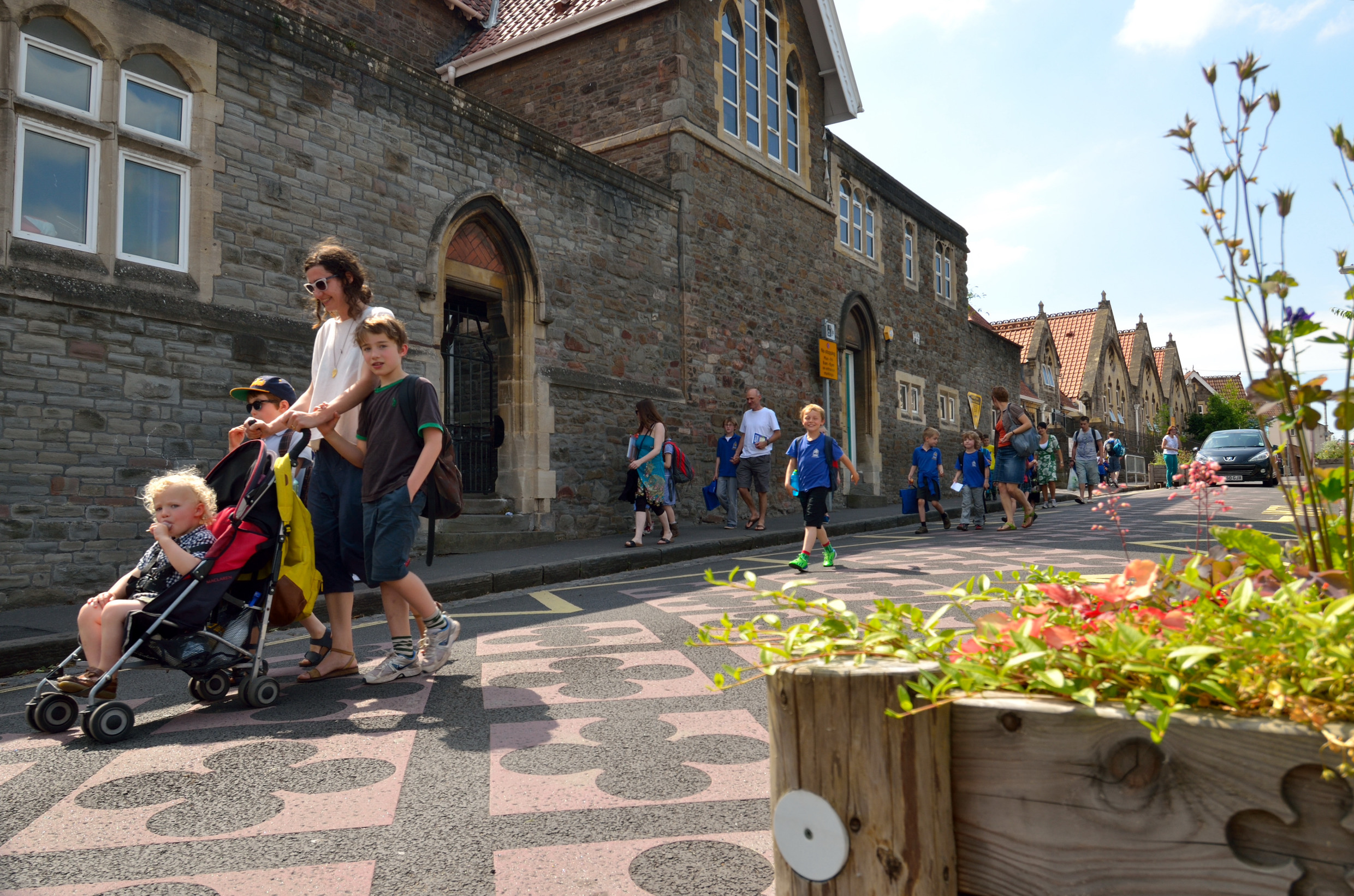 https://www.frometowncouncil.gov.uk/your-community/sustainability-and-resilience/sustainable-transport/school-streets/
Frome Town Council are working with Somerset County Council and Sustrans, relaunching an exciting project called Frome School Streets. The project was put on hold last year and now we would like to work with you to ensure a workable solution to safer streets around our schools.
We are exploring making the streets around Oakfield Academy, Trinity First School, Critchill School, Avanti Park School and Bright Stars nursery safer for people to walk, cycle or scoot to, by creating 'School Streets' and we would like your help. 'School Streets' create safer and less congested roads by prioritising walking and cycling while limiting vehicular through-traffic.
With your help, let's design streets that encourage more families to walk, scoot and cycle to school, while maintaining access for anyone who lives and works in the area. These interventions will help reduce air pollution, enable social distancing and create child friendly streets.
We have identified Oakfield Road, Somerset Road and the top of Nunney Road as a potential School Street because it links 5 schools with over 1500 pupils - Oakfield Academy, Trinity and Critchill School, with the Avanti Park School and Bright Stars nursery nearby, to Victoria Park and runs along the NCN24 cycle route.
To sign up for School Streets updates from Frome Town Council, follow this link